Things to see in Granada: 7 sights you can't miss
If you want to learn real Spanish, there's nothing better than going somewhere you can use it every day, because language isn't just about grammar, but the people who speak it. We recommend that you go to Spain, where you are bound to have an unforgettable experience. Where's the best place to go first? Andalusia would be a great start, for its sun, the friendly people and much more. Granada is one of the most stunning cities in Spain. It's difficult to find a place like it, where different traditions, rhythms and colours come together in perfect harmony. Granada offers its visitors a multitude of things to see and amazing places where you can really sense the mix of cultures. Here are seven things to see in Granada.
Things to see in Granada: The Alhambra y Generalife
This incredible palatial complex is a real gem amongst the many Spanish monuments. It is located on the Sabika hill amongst the most beautiful districts of Granada: Sacromonte, Albaicín and Realejo. IBN Zamrak, a 14th Century poet, described it as "a crown on the front of Granada, in which the stars are embedded. And the Alhambra (may God watch over it!) is a ruby at the top of this crown". However, the true beauty is hidden inside the walls of the fort, which was declared a World Heritage Site in 1984. Some of the most stunning parts are the Alcazaba, spacious courtyards and the summer gardens of the Generalife. If you're in Granada over the summer, don't miss out on a night visit. The lit-up Alhambra is truly a sight to see.
Things to see in Granada: Sierra Nevada
Sierra Nevada is a mountain range at the southeast of Granada. Sierra Nevada joins together scenery with ecology. It is here where you can find the highest points of the peninsula: Mulhacén and Veleta, which form part of the World Network of Biosphere Reserves. Between November and May, sport enthusiasts take to the slopes to go skiing and snowboarding. It's the southern-most ski resort in Europe. You can still enjoy Sierra Nevada for the rest of the year, going hiking or bike riding. The ideal place for those with an active lifestyle.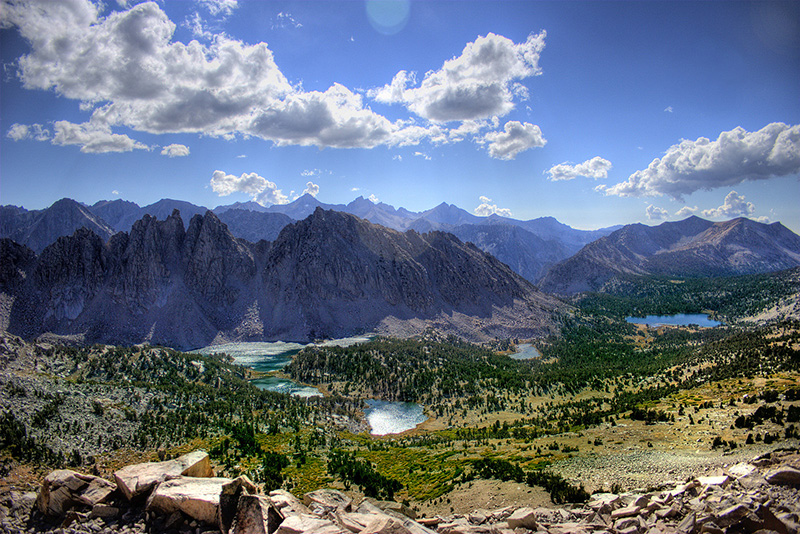 Things to see in Granada: The beaches
The beaches of the Tropical Coast, which pass through smaller towns in Granada such as Torrenueva, La Herradur and Salobreña are only a 40-minute drive away and are an excellent way to spend hot summer days. Aside from fresh waters, you can also try excellent Mediterranean dishes here, above all fresh fish.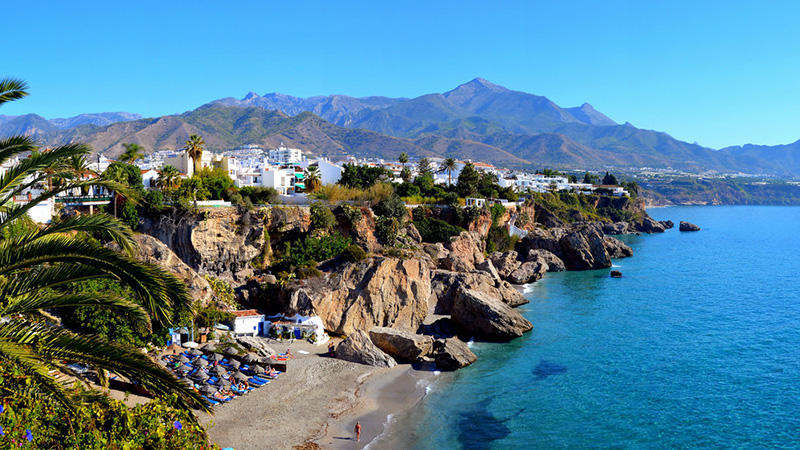 Things to see in Granada: May crosses
The May Crosses festival is celebrated throughout all of Andalusia every 3rd of May, and Granada and Cordoba are where it's celebrated most. Every year the cities' councils organize a competition to decide which is the best-decorated cross. Throughout these days, through the streets and especially in the city centre, you can see enormous crosses decorated with flowers, which are normally red. The May Crosses is also a perfect opportunity to experience the vibe of the city, have fun, dress up in traditional costumes and watch traditional flamenco shows.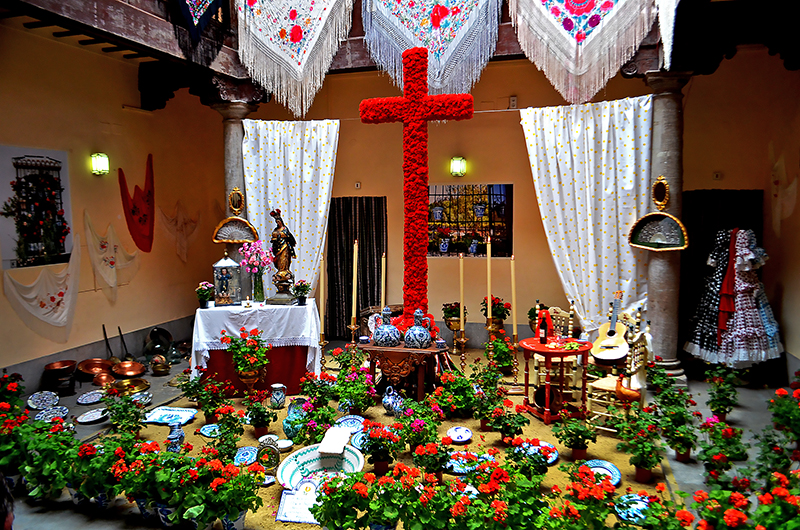 Things to see in Granada: Flamenco in Sacromonte
The Sacromonte area is a labyrinth of steep streets that surround the mound of white houses and their Mauritian-style decoration. Some say that this area is the birthplace of flamenco – the art that has been passed on through generations. The unique houses in the town are inside caves and it is here where flamenco shows take place. It's worth seeing!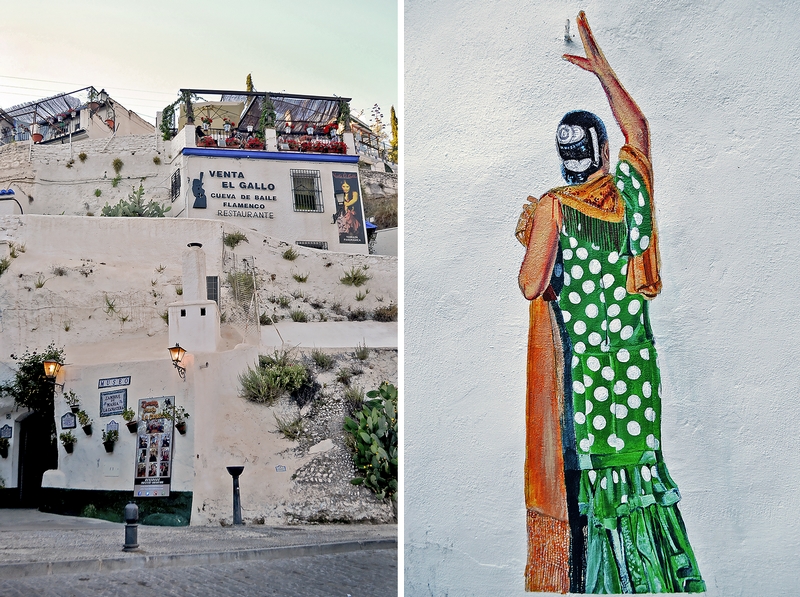 Things to see in Granada: Albaicín
An old Arabic town, a true mosaic of long and steep streets. Remains of old mosques serve as examples of the Arabic settlement here, as well as the famous Bañuelo – Arabic baths constructed in the 11th Century which are currently considered as some of the oldest conserved baths up to now. The district is full of tapas bars, traditional tea shops, souvenir shops and ethnic clothing shops. It is worth going through the Paseo de los Tristes up to St Nicholas' viewpoint while visiting, where you can see stunning views of the Alhambra as well as gypsies dancing and playing Flamenco.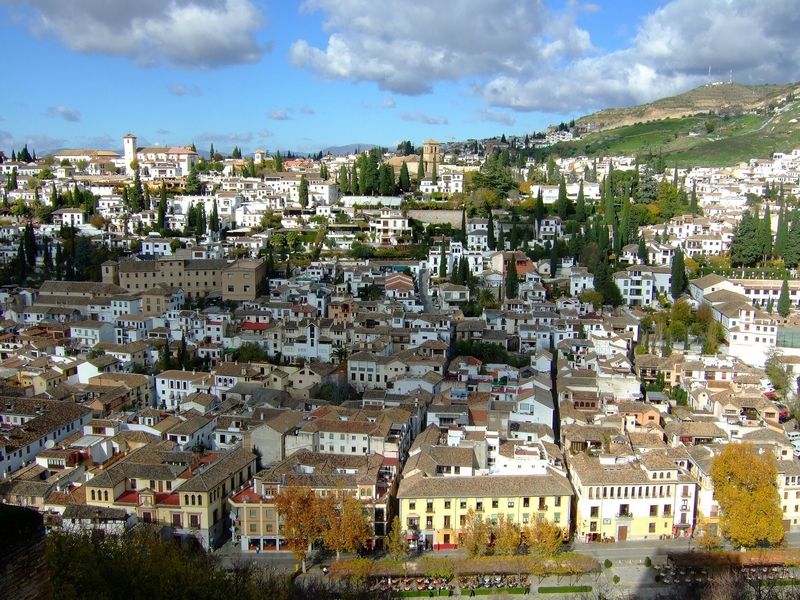 Things to see in Granada: Free Food
There's free food in Granada! How does it work? You just have to order a drink in a bar. With every drink, they will serve you a free tapa. In some bars, the tapas are big enough to be considered lunch or dinner. The selection of tapas is varied, although sometimes the tapas is the cook's specialty or a special of the day.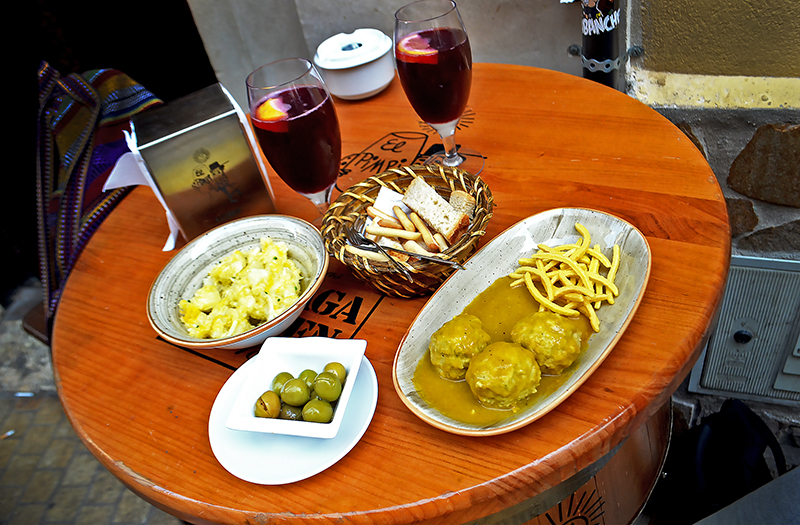 Still need a reason to visit Granada? Take a look at the Spanish courses in Granada on our website and get to know this wonderful city!

Translated by  Sophie Lauro