Apart from being the Valentine's month, February it is also one of the most revelling months of the year as it is when carnival is celebrated. Carnival has its origins in the Christianism. It has always been commemorated just before the Lent and so it is nowadays. We've already written before about best Carnivals in Spain, but today we'll focus on Carnival in Cadiz.
This festivity is aimed to enjoy the good atmosphere of the city, the funny music of the comparsas and chirigotas and the costume originality.
There's probably no better place to spend the carnival than Cadiz. It is a beautiful coastal city, known for having a special charm due to the cheerfulness hidden on its streets. The Carnival of Cadiz is without any doubt, one of the most popular in Spain and that's because its' people really know how to enjoy life.
This year carnival starts on February 28 and ends on March 10. We'll tell you some reasons why you should celebrate it in Cadiz.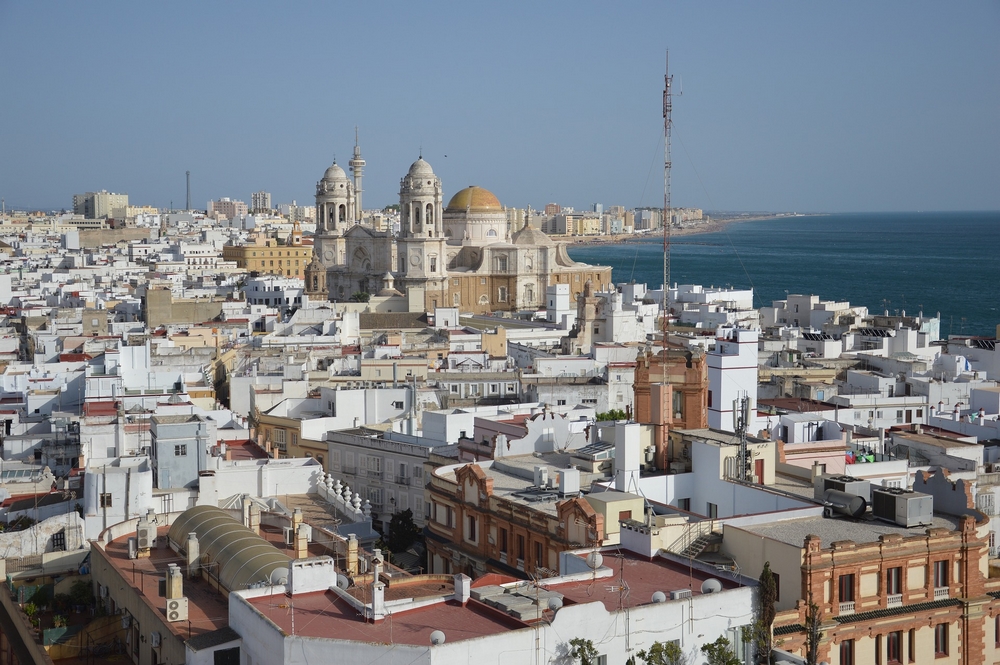 Carnival in Cadiz: The city is simply marvelous.
Certainly, you have seen some pictures of the Andalusian cities, well, Cadiz is the perfect example of picturesque Andalusian city. Its full-monumental architecture, big castles and towers surrounded by the sea, give a very particular atmosphere to Cadiz.
Carnival in Cadiz: Its people.
Of course, you've heard talking before about Andalusian people. It's true that in general they tend to be very nice and warning, so people from Cadiz are even more pleasant, talkative and cheerful. You will not regret passing a period of time in this city living with its exceptional people.
Carnival in Cadiz: Its excellent gastronomy.
Pescaito frito, migas, salmorejo, paella, different types of meet, sweet desserts… The gastronomy from Cadiz is variated and delicious. Moreover, the nice weather of the city will give you the opportunity to enjoy its delightful gastronomy while enjoying yourself in a sunny terrace.
Carnival in Cadiz: An ideal place to learn Spanish.
If you are interested in learning Spanish, Cadiz is more than a great place to study the language. Different from other cities, Cadiz has a particular dash of authenticity, as it is a traditional city. Besides, there are a lot of prestigious Spanish schools in Cádiz, so check our website to find a Spanish course in Cadiz suitable for your needs and interests.
Carnival in Cadiz: Imagine the 4 reasons above + the carnival.
BOOM! Exactly, the carnival of Cadiz is a bomb. Local people have a unique way of understanding the carnival. We'll provide you with a list of important concepts you should keep in mind to have a better idea of the Carnival in Cadiz:
Chirigota: A group of musicians that sing humoristic songs on the streets of the city during the Carnival. This type of song is called chirigota too.
Chirigotero: A person who forms part of a chirigota.
Comparsa: A specific type of carnival aggrupation that play their own music. Comparsa is actually a type of chirigota that intends to do a social critique in a poetic form.
Costume: The carnival costumes are often really impressive. They are used as a sarcastic way to ridicule society and authorities.
Official carnival aggrupation competition: It takes place in the Falla Theater every year, gathering the best carnival aggrupations from all over Spain that come to present their songs and performances. This competition is very popular and it's common for the Cadiz's aggrupations to win the first prize.
Carnival of Cadiz with its costumes, chirigotas, comparsas, colorful streamer, whistles and good vibes might be one of the best moments to visit the city.
In fact, Cadiz is a perfect place to visit during the whole year. It has paradisiac beaches that you will fall in love with at first sight.
Besides, if you were planning taking a trip during spring or summer, there's a great course that combines Spanish classes in Cadiz with surfing lessons, but as it's said, that's another topic.
Don't think twice and take the chance to this city Cadiz, the period of the year doesn't really matter because Cadiz is always a good idea.
Elena Dominguez