One of the first things that comes to mind when you think of Spain is its brilliant sun and golden beaches. There's no better way to spend a summer than soaking up the sun, taking a dip in the sea, and of course, practicing your language skills with a Spanish course in Spain! In this article, we're going to tell you all about the best summer destinations to learn Spanish in Spain!
Learn Spanish in Spain: Malaga
Malaga is often top on the list for people's summer holiday destinations, and for good reason. It's a beautiful Andalusian city right on the Costa del Sol, with its famous Malagueta beach on the shores of the sapphire Mediterranean Sea.
Apart from its spectacular beaches, the city is also rich in culture and history, being the birthplace of Pablo Picasso. There is evidence of all the civilizations that have passed through the 1000-year-old city, including the ruins of the Gibralfaro, and traditional Turkish baths. Malaga also has plenty of things to occupy your free time with, including the Picasso museum and art gallery, the Carmen Thyssen museum, and its stunning Cathedral.
If you come in August, you'll also get to witness the colourful and exciting Summer Fair, where you'll be able to see plenty of Flamenco, ride fairground rides, and sip on rebujitos!
If you want to blend in and discover the culture of this city, we recommend you to take the special Spanish + flamenco course that we offer in Malaga. Just a few classes and you'll be able to surprise your friends with your moves.
If you don't feel like dancing flamenco, you don't need to worry, we have plenty of other Spanish courses in Malaga on our website so you can find the perfect one for you.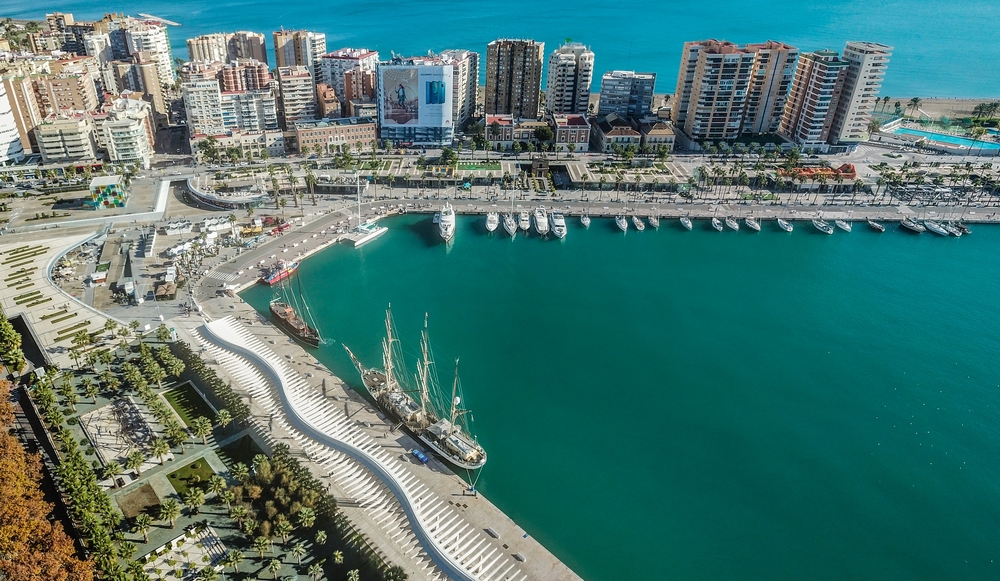 Learn Spanish in Spain: Valencia
Valencia is a smaller city, but its smaller size allows for easier transportation from place to place, and you can get to many places on foot.
It's a stunning city, with plenty of history and culture, as it is the capital city of the Autonomous Community of Valencia. Here, you'll be able to try authentic paella and join in the fun of traditions such as St Joan's Night and the world-famous Tomatina.
It has gorgeous golden beaches, where you can spend hours relaxing and catching some rays, but its main attraction has to be the futuristic "Ciudad de las Artes y las Ciencias".  Its intriguing architecture makes it totally Instagram-worthy, and it has all kinds of interesting science and art exhibits inside, as well as an aquarium and a spherical projection room.
Valencia is a great option for learning Spanish in Spain due to its vitality and good atmosphere. There are some is a very prestigious Spanish schools in the city, so we definitely recommend taking an intensive Spanish course in Valencia.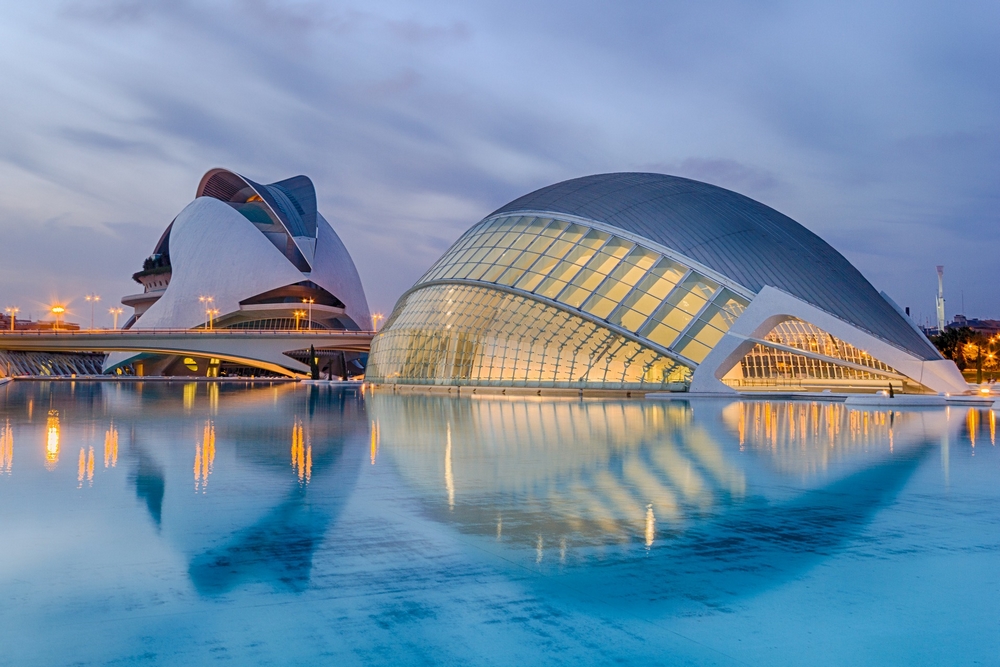 Learn Spanish in Spain: Barcelona
Of course, Barcelona is popular at this time of year, and it wouldn't make sense not to include it on our list! Every year, hordes of people gather to one of the chicest and most innovative cities in Europe. It is the European capital of the avant-garde, where artists such as Dalí, Picasso, and Gaudi flourished.
It has plenty of urban beaches to relax at, but a summer trip to Barcelona wouldn't be complete without visiting its main landmarks. Marvel at the unfinished Sagrada Familia, take a stroll through the surreal Park Guëll, and sample some traditional cuisine at the bustling Boquería market at Las Ramblas.  You should also take the time to visit the iconic Gothic Quarter, where you will find plenty of history in its charming nooks and crannies, and take a tour of Camp Nou, home to arguably the best football team in the world, FC Barcelona.
Barcelona has so much to offer, that it's just a perfect destination to spend some weeks learning Spanish in. We offer more than 20 Spanish courses in Barcelona, so you can surely find the one for you.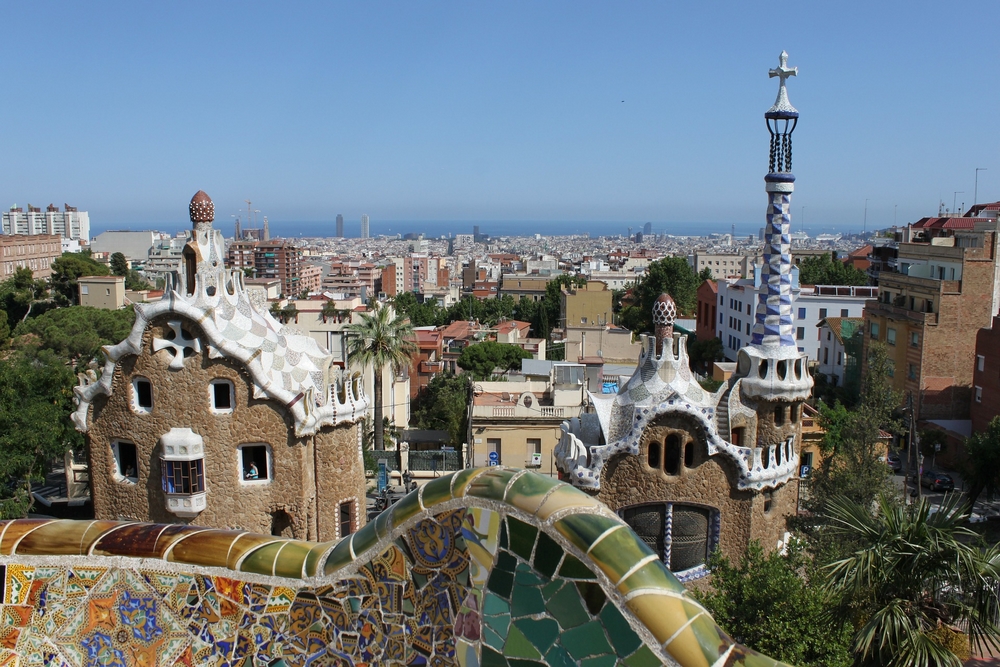 Learn Spanish in Spain: Cadiz
Another gem of Andalusia, between the Atlantic and the Mediterranean, where you can enjoy its 260km of coastline, with its classic white beaches, and cosy coves. Many come from all over the world to these beaches, as they offer the best opportunity for surfers to catch some waves.
Apart from its beaches, Cadiz is also rich in culture, and it is widely believed that it was the birthplace of Flamenco. Spending a summer in Cadiz is the best opportunity to see authentic Flamenco at its famous 'La perla' Flamenco club, performed by the most skilled dancers and singers.
The city is also home to an ample offering of history, with ruins from the ancient Phoenician civilization, as well as a Roman theatre and its Medieval neighbourhoods. The city is also renowned for its people, who are famous for their charming disposition and great sense of humour.
We recommend you to live an unforgettable experience in Cadiz, immersing yourself in the culture of the place and the true lifestyle of Cádiz. Go for a Spanish course combined with surf lessons, which is one of the most popular summer courses.
Anyway, if you are not really into surfing there are some other Spanish courses in Cadiz that surely will suit you.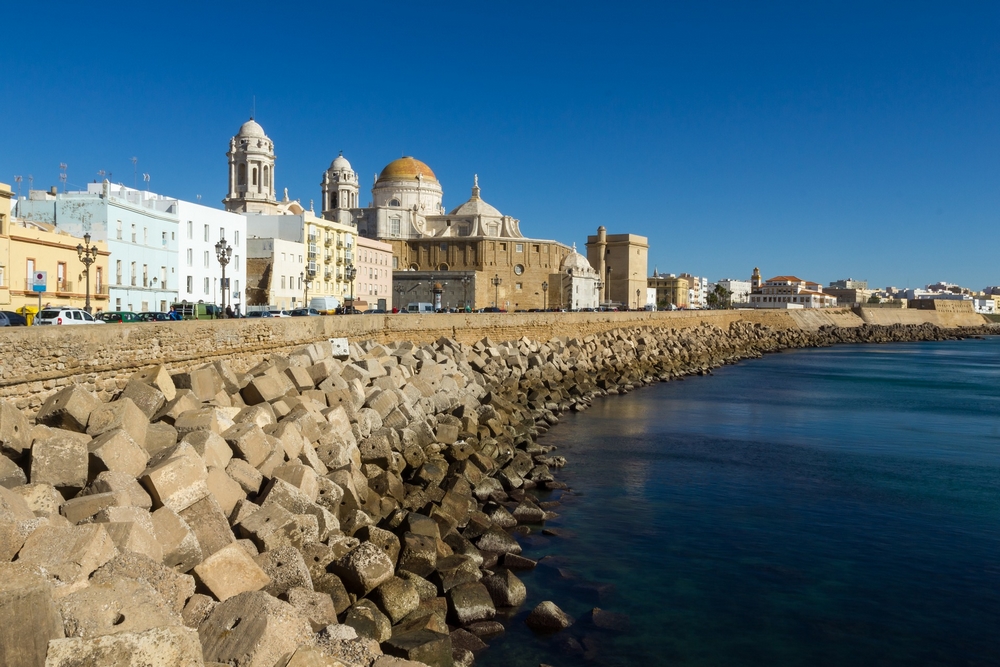 Learn Spanish in Spain: Alicante
Alicante is a charming city on the Costa Blanca, popular amongst tourists as well as students looking to study Spanish in Spain. It has seven beaches, four of which have received the prestigious Blue Flag award from the European Union.
Its stand-out feature is its lively nightlife, as there are plenty of bars and restaurants throughout the city, and on its bustling port.
If you prefer a more relaxed experience, Alicante also has lots of sights to see while taking a leisurely stroll exploring the city. These include the Santa Barbara castle, where you can get stunning views of the coastline and learn more about the city's history, the quaint Plaza de la Santísima Faz, where you can stop and have a coffee under the shade of the palm trees, and the Cathedral, where you can admire the intricate Renaissance architecture.
We offer some really good options to learn Spanish here so just choose your Spanish course in Alicante and you will make the most of your holidays.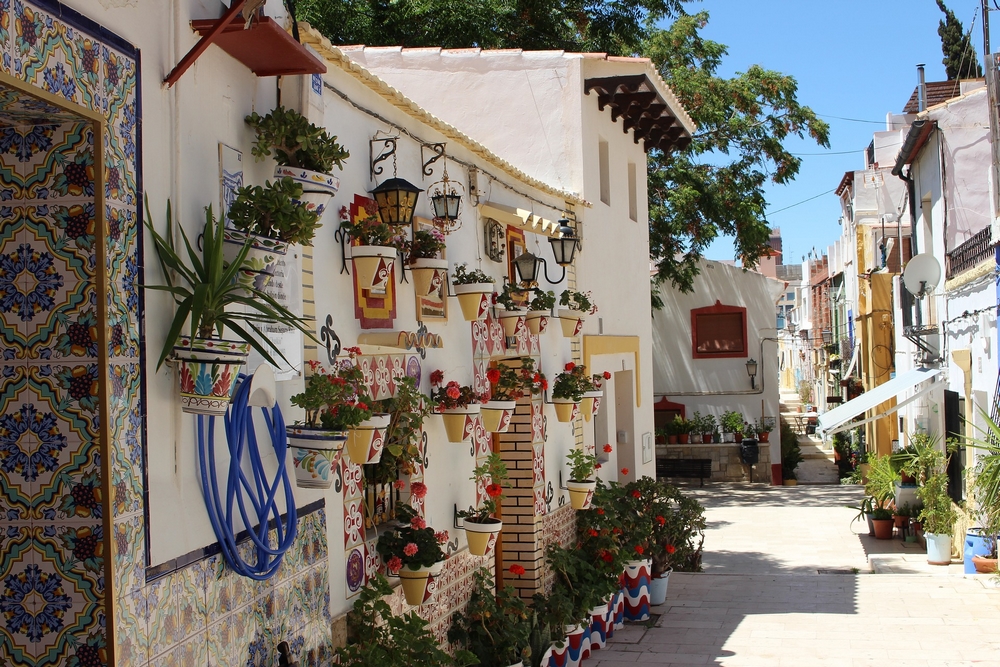 With these tips you can start preparing your summer in Spain right now! Which destination would you like to visit? Or maybe you've already been to some of them? Share your experience in the comments!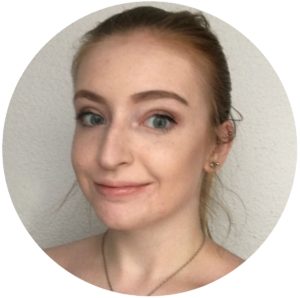 Sophie Lauro