Valencia is the perfect city to study Spanish in Spain! Why? Because it has a multicultural atmosphere and it is well connected with other Spanish cities. Apart from that, Valencia is a coastal city with a lot to offer, it's impossible to get bored there. And of course, there you will have the opportunity to taste the best Spanish paella!
On our website you will find more than 20 different Spanish courses in Valencia, so you can choose the one that fits you better depending on your learning needs. Today we'll present Taronja, one of the Spanish schools in Valencia that Dencanto Community offers.
Why you should choose Taronja for your Spanish course in Valencia?
It's an ideal place for those who like a creative and alternative atmosphere. Just take a look at the school's decoration with its bright-shinning colours or the classrooms' names… Who wouldn't like to study in a classroom called "Dr. Crazy"?
The school has an excellent location in the center of Valencia, very close to the Town Hall square. The train station and bus stops are just 2 minutes by foot from the school, so you can easily go to the beach or even visit other Spanish cities if you wish to.
As the school is medium-sized, students can have a closer and familiar relationship among them.
Every week the school organises a paella party, where you can meet other students from the school (apart from many other activities organised for students).
The schedule of the courses allows students to make the most of their time without falling into a daily routine. You would have the 'zigzag' schedule with three days of classes in the mornings and another two days in the afternoon or vice versa.
Finally, you can combine your Spanish course in Valencia with different sports such as kite surf, sailing, horse riding or tennis.
If you like this Spanish school in Valencia, here you can find more information about its facilities, courses and other details. Don't think twice and book your Spanish course in Taronja with Dencanto Community.
Don't forget that with Dencanto Community you will always have your education agent available that will clear up your questions and will help you to organise a successful trip to Spain. If you have any questions, do not hesitate to email us: info@dencantocommunity.com.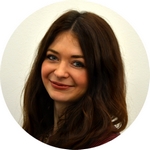 Monika Przysiecka
translated by Elena Domínguez